Jul. 17th, 2012
Student Spotlight: Katrina Brown
Samford University Student & Intern at Alvin Ailey Dance Foundation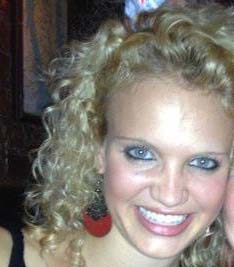 Homewood, Alabama-native Katrina Brown is a rising senior at Samford University, located in Birmingham, AL, and living at EHS's 1760 Third Avenue residence this summer while enjoying a once-in-a-lifetime experience interning at the Alvin Ailey Dance Foundation.

This is Katrina's second summer living with Educational Housing Services (she lived at the Marymount Manhattan location last year); she touts the ease with which she's been able to meet fellow interns as one of her favorite things about living with EHS.

"I attribute a large part of my wonderful experience last summer to the people I met through EHS, so there was no way I was looking to live anywhere else!" Katrina continues, "I just don't know if I'd get the opportunity to be around such brilliant minds and warm hearts anywhere else, so I consider myself WAY lucky."

Read the rest of our interview with Katrina as well as notes from EHS' time on the road, Q&A's with industry leaders and more on the Campus Connection blog HERE.