Educational Housing Services (EHS) is a not-for-profit organization that provides safe, convenient housing services to thousands of students and interns working to make their dreams come true, just like you.
Over 300 Kent students like you have already enjoyed calling EHS their New York home. Choose from three residences in NYC's best neighborhoods, including the garment district.
As part of the EHS community, you'll have access to a bundle of impressive amenities including:
+ Free wifi
+ Furnished rooms with private bathrooms
+ Private study rooms
+ Central air conditioning and heat
+ Fitness center with pool*
+ 24-hour security and more.
All EHS residents also enjoy access to EHS' exclusive Student Life program, which includes trips to Broadway shows, Yankees games, food festivals and more.
*Only at the St. George Towers residence.
See How EHS Compares To Other NYC Housing Options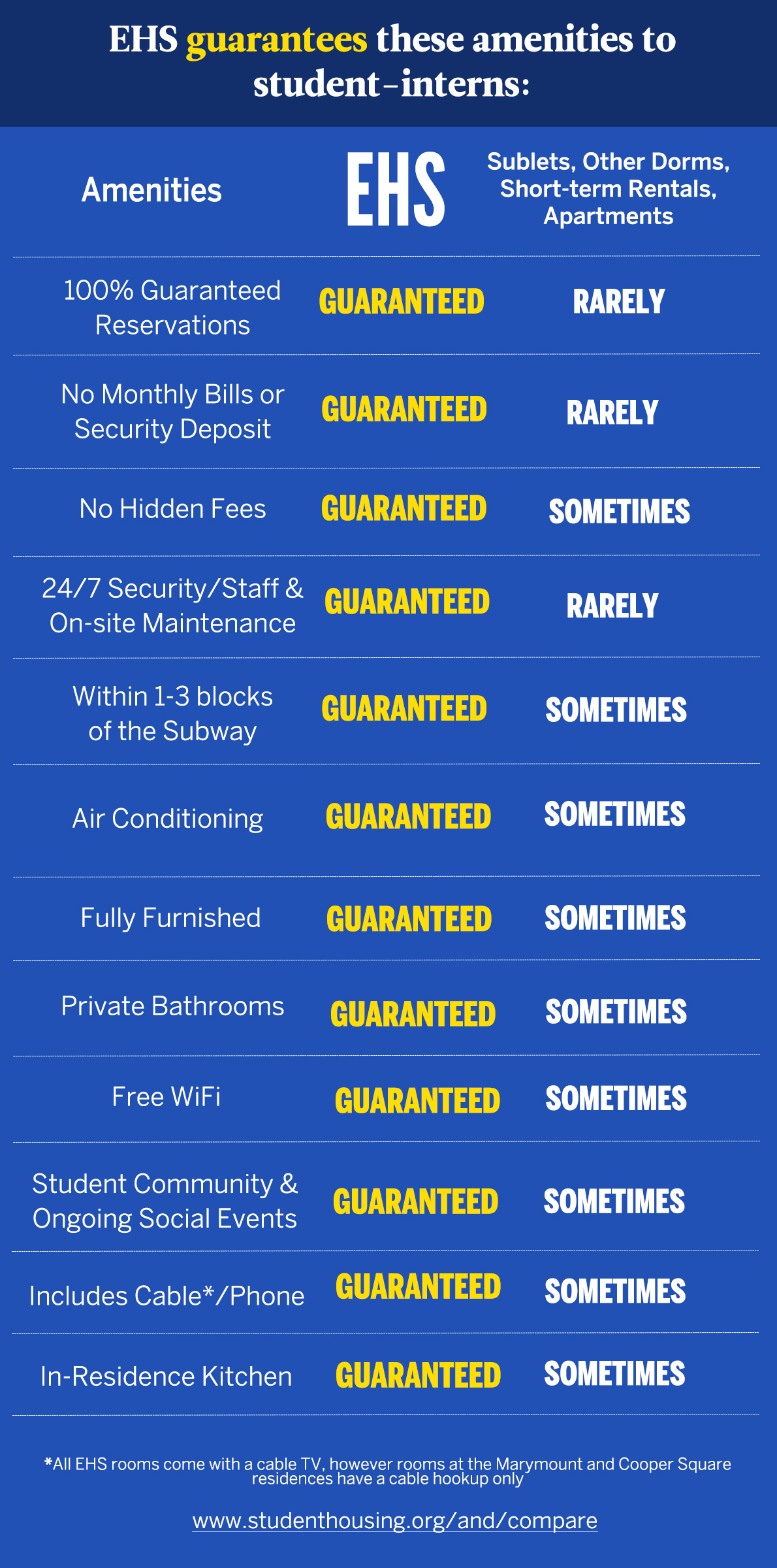 EHS Residence Highlights:
Click in the below images to virtually see our NYC residences:
Request More Information Today!