Welcome
---
This section of the EHS Student Life website will give you a variety of information about the Cooper Square Residence that can help you before you arrive as well as during your stay. You will be able to request room repairs, view events, meet the staff, find local discounts and more. If you have any questions email us at CooperSquare@studenthousing.org. Enjoy!
Meet the Staff
Kallie McGrath

Residence Coordinator

Kallie McGrath

Residence Coordinator

Kallie McGrath earned a Bachelor's Degree in Business Management at Berkeley College while working for EHS as a Resident Advisor and Social Media Intern. Originally coming from the small town of Chazy, NY she enjoys excursions out of the city, as well as adventures to museums and other site-seeing activities after a Sunday morning brunch. Kallie is excited to spend the summer in the Lower East Side trying out new food spots and enjoying the nearby parks while getting to know interns and residents in a variety of programs with her awesome staff.

Coopersquare@Studenthousing.org

646-688-3181

Sydney Dixon

Resident Advisor

Sydney Dixon

Resident Advisor

Sydney Dixon is originally from Waynesville, MO and currently attends Belmont University studying Social Work. Sydney's favorite shows to watch on TV are Stepbrothers and Shameless. When she's had enough TV time, she can be found doing anything outside exploring NYC, finding places to eat, or practically anything that engages her creative side. Super fun fact, Sydney can name all of the states and their capitals in alphabetical order. Don't believe her, put her to the test! Her advice to you, "Go out and see the city! New York City is unlike any other place in the world, and there is truly something for everyone. I know that it can feel overwhelming sometimes or you might not be sure of what to do or where to go, but that's okay! Just go out, walk around, and take in everything this amazing place has to offer." Sydney is super excited about the RA job and is looking forward to spending the summer with you.

Jack Berrellez

Resident Advisor

Jack Berrellez

Resident Advisor

Jack Berrellez makes his way to EHS from Los Angeles, California. Jack is a Communications Major at St. Joseph's College in Brooklyn. Jack enjoys many genres of music, but if he had to choose a favorite tune it would be Ain't No Mountain High Enough by Marvin Gaye. Fun Fact: he was Time's 2006 Person of the Year, ask him why. In his free time, Jack enjoys sports (he played baseball for 14 years) with friends, sleeping, video games, & Netflix. While in NYC, Jack advises that you meet and network with as many people as possible. Explore as much as you can in different neighborhoods carefully. The hidden gems you find are worth it!

Kate McGregor

Resident Advisor

Kate McGregor

Resident Advisor

Kate McGregor is a Junior Entertainment Industry Studies Major at Belmont University. Kate is a huge fan of the arts and is also a pre-professionally trained ballet dancer, so she may show you some of her moves. Kate recently saw Call Me by Your Name and also enjoys watching Brooklyn 99. When she's not enjoying her down time, she can be found out and about exploring the wonders of NYC. This summer, she's excited for the Pride Parade and the Tony Awards. Here's what Kate has to say about NYC and living at EHS: "New York is incredible and it can be expensive, but take advantage of the free things that are offered. There's something new around every corner. I like the atmosphere and the people. There are so many different people from different backgrounds all trying to make it together. It's a great place to make friends and learn more about yourself and the city is a safe and comfortable environment!"
Student Life Office
200 East 6th Street New York, NY 10003
---
Office Hours
Monday-Friday:
9am-11am / 2pm-10pm
Saturday: 12pm-10pm
Sunday: 12pm-7pm


Please note, office hours are subject to change.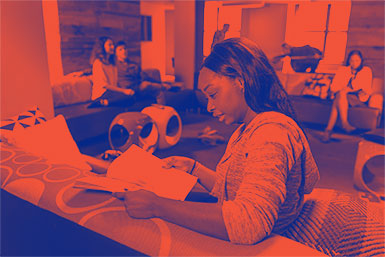 Policies
Help create a safe environment for yourself, and all of our residents and guests, by following these policies throughout your stay.
Residence Code of Conduct Guide >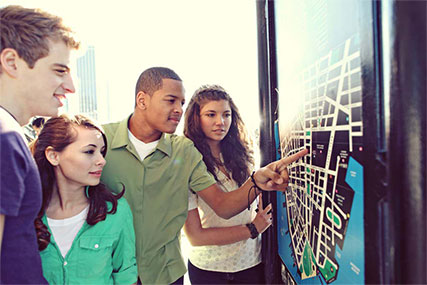 Events
Learn about upcoming Student Life activities, connect with your community and view pictures from past events by visiting our Cooper Square Residence Facebook group.
Upcoming Events >
VISIT FACEBOOK >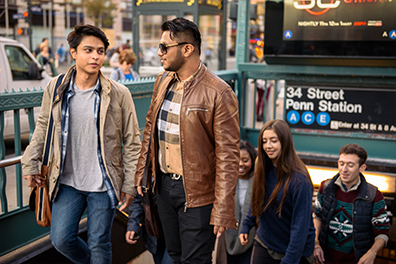 Discounts
Save money on everything from grocery stores to salons, with our list of NYC deals.
View Discounts >

Mail & Deliveries
Review our procedures for mail, packages and food deliveries.
Learn More >
Mailing Address
Resident Name
C/O EHS
Room # (Received upon move in)
200 East 6th Street
New York, NY 10003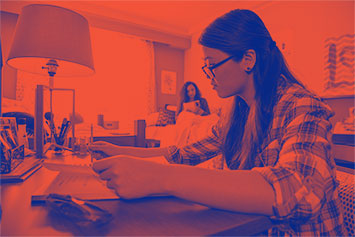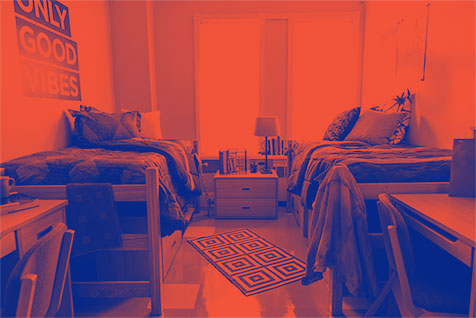 Departure Information
While we are sad to see you go, please read through our procedures to ensure a smooth check out.
Plan your departure >
Safety & Security
Your security and safety is our top priority. Here you will find important information on who to contact and what to do in case of an emergency.
SAFETY & SECURITY INFORMATION