Welcome
---
This section of the EHS Student Life website will give you a variety of information about the 1760 Third Avenue Residence that can help you before you arrive as well as during your stay. You will be able to request room repairs, view events, meet the staff, find local discounts and more. If you have any questions email us at 1760Third@studenthousing.org. Enjoy!
Meet the Staff
Margaret Van-Ess

Associate Director of Student Life

Margaret Van-Ess

Associate Director of Student Life

Margaret graduated from the University at Albany with a Bachelors of Arts in 2004 and a Masters of Arts in Africana Studies in 2012. She joined EHS in the Spring of 2013 as a Resident Director for the Marymount summer Residence. Margaret became an Associate Director of Student Life in 2014 at 1760 Third Avenue residence. She prides herself in great customer service and community development in residence halls. Before joining EHS, Margaret worked as a Graduate Assistant for Residential Life where she supervised 8 paraprofessional staff members. In her spare time, she enjoys working out, reading, and eating out at new restaurants.

Lisa Cianciotta

Resident Advisor

Lisa Cianciotta

Resident Advisor

Lisa Cianciotta is Graduate student studying Nutrition Science at Hunter College, and comes to EHS from Fairport, NY. Lisa loves to cook, go running, hang out with friends, and spend time reading in Central Park. Lisa has a major sweet tooth, but hasn't excelled at the art of baking yet. Don't worry, she takes care of this issue by visiting new bakeries throughout the city. Also, if there's a new food trend, you'll most likely find her waiting in line. While Lisa is finding great eats in the city, she's also checking out nutritious ways of eating and integrates that into how diseases are treated; hence her major. Wise words from Lisa: "Take a step out of your comfort zone and try things you can't experience anywhere else. NYC is the greatest city in the world and you can't appreciate it if you're not willing to leave your room. I like that you are given multiple weekly opportunities to participate in EHS events. It's a nice break from school and work to hang out with your friends and do something fun!"

Kyle Lissy

Resident Advisor

Kyle Lissy

Resident Advisor

Kyle Lissy comes to EHS from Long Valley, NJ and is a Senior Criminology Major at John Jay College of Criminal Justice. Kyle's favorite song is "Alpha" by Periphery. When he needs to refuel, Kyle enjoys mac and cheese or snacking on Reese's Peanut Butter Cups. Kyle has many talents such as playing guitar and skating. If he had the chance, he would become a vocalist or lead guitar player in a metal band. For now, he's interested in learning how to code more in C++ and python, and getting a group together to attempt Escape the Room, NYC. Kyle recommends that you get out and try new things and as many different food choices as you can. The city is full of hidden gems that you'll want to explore. Kyle enjoys the sense of community and belonging that EHS provides for all its residents.

Susy Camacho

Resident Advisor

Susy Camacho

Resident Advisor

Susy Camacho attends Baruch College and is pursuing a degree in Marketing. This Newburgh, NY natives enjoys watching The Perks of Being a Wallflower and The Office and other shows on Netflix when she's not exploring new places or going to festivals. Susy's NYC favorites include going to spoken word poetry events, local food festivals in the area, and anything the city has to offer. Susy says "make sure to explore the city, there's so much to do and you can always have a good time. Most places do not have what New York City has to offer, so really take advantage of where you live! Also, the events that EHS provides make the transition from living at home to living on your own much easier. It gives you a chance to socialize with the people you live with and make new friendships."

Gabriella Carucci

Resident Advisor

Gabriella Carucci

Resident Advisor

Gabby Carucci is a Music Education Major at Hunter College and is originally from Smithtown, NY, although she lived in Arizona for three years. Gabby is really into performing, musical theatre, and jazz; one of her favorite songs at the moment is "No One Else" from the Broadway show, The Great Comet. If you need recommendations for Broadway shows, Gabby's the one to ask! Outside of the theatre, Gabby enjoys eating chicken fingers and French fries followed by her favorite snack, dark chocolate. Moving forward, she would like to learn about the various ways to communicate with her peers in a respectful manner while strengthening her leadership abilities. While in NYC, Gabby strongly suggests that you take advantage of the multiple free events and places in the city, like museums, Central Park, the High Line, and getting student rush tickets for Broadway shows.

Soraya Dorce

Resident Advisor

Soraya Dorce

Resident Advisor

Soraya Dorce is an Accounting Major attending Baruch College and is originally from Westchester, NY. Soraya enjoys watching Shameless and Shutter Island in her free time. Her favorite song is "That's What I Like" by Bruno Mars and she enjoys eating Spinach Scampi Pasta. Even though she's never had an official art class, Soraya loves to draw and has even had one of her first enlarged pieces sold! She's looking forward to trying out new things such as rock climbing, vegan snacks, new foods, and walking around Central Park. Soraya recommends that you try her favorite restaurant, Vapiano located at Union Square.
Student Life Office
1760 3rd Avenue New York, NY 10029
---
Contact Information
Located on the lobby level
212-600-5000
For questions about availability call: 1-800-297-4694
Office Hours
Monday - Friday 10:00am-10:00pm
Saturday 12:00pm-10:00pm
Sunday 12:00 pm-7:00pm
Please note, office hours are subject to change.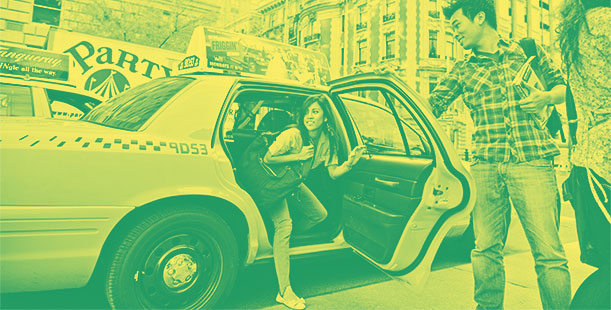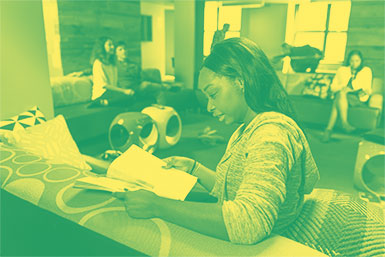 Policies
Help create a safe environment for yourself, and all of our residents and guests, by following these policies throughout your stay.
Residence Code of Conduct Guide >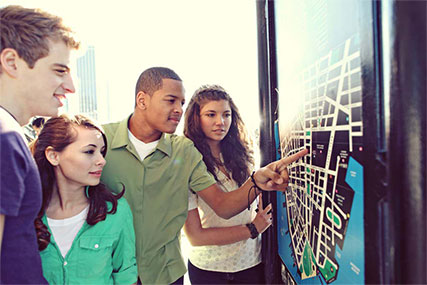 Events
Learn about upcoming Student Life activities, connect with your community and view pictures from past events by visiting our 1760 Third Avenue Residence Facebook group.
Upcoming Events >
VISIT FACEBOOK >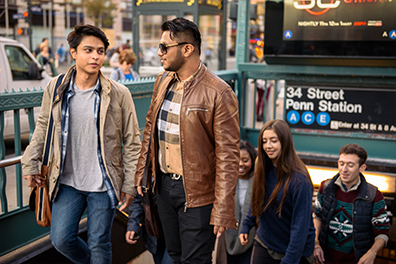 Discounts
Save money on everything from grocery stores to salons, with our list of NYC deals.
View Discounts >

Mail & Deliveries
Review our procedures for mail, packages and food deliveries.
Learn More >
Mailing Address
Resident Name
C/O EHS
Room # (Received upon move in)
1760 3rd Avenue
New York, NY 10029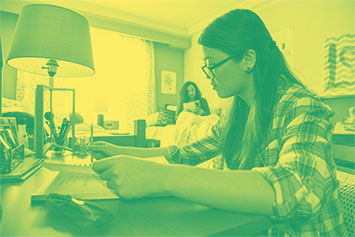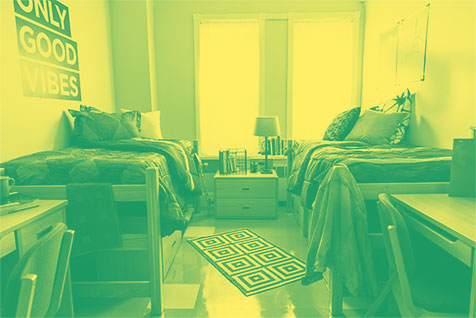 Departure Information
While we are sad to see you go, please read through our procedures to ensure a smooth check out.
Plan your departure >
Safety & Security
Your security and safety is our top priority. Here you will find important information on who to contact and what to do in case of an emergency.
SAFETY & SECURITY INFORMATION