Welcome
---
This section of the EHS Student Life website will give you a variety of information about the 1760 Third Avenue Residence that can help you before you arrive as well as during your stay. You will be able to request room repairs, view events, meet the staff, find local discounts and more. If you have any questions email us at [email protected]. Enjoy!
Meet the Staff
Margaret Van-Ess

Associate Director of Student Life

Margaret Van-Ess

Associate Director of Student Life

Margaret graduated from the University at Albany with a Bachelors of Arts in 2004 and a Masters of Arts in Africana Studies in 2012. She joined EHS in the Spring of 2013 as a Resident Director for the Marymount summer Residence. Margaret became an Associate Director of Student Life in 2014 at 1760 Third Avenue residence. She prides herself in great customer service and community development in residence halls. Before joining EHS, Margaret worked as a Graduate Assistant for Residential Life where she supervised 8 paraprofessional staff members. In her spare time, she enjoys working out, reading, and eating out at new restaurants.

Rayshaun Wagner

Residence Director

Rayshaun Wagner

Residence Director

Rayshaun earned his BA in Social Entrepreneurship and Business from Rollins College focusing on creating sustainable socially conscious enterprises and is currently working towards earning his Master's Degree at NYU studying Higher Education and Student Affairs. He joined EHS the summer of 2018 as the Residence Coordinator for Marymount and continued on to become the Residence Director at 1760 Third Avenue in the fall of 2018. Rayshaun aspires to ensure that residents are not only surviving but thriving during their experiences with us. He hopes to achieve this each year by intentionally creating a community focused on safety, fun, and personal, professional, and academic support in their home away from home.

Yasmin Seweid

Resident Advisor

Yasmin Seweid

Resident Advisor

Yasmin Seweid is from New Hyde Park, NY and is a Political Science Major at Baruch College. When she's not watching The Office or Deadpool on TV, she spends time writing, running, shopping, cooking, and baking. In addition to that Yasmin is working on her artistic side teaching herself how to play the guitar. Yasmin's favorite things to do in NYC include exploring NYC looking for hidden gems, and spending time at museums. She suggests that you "go out as much as you can and do things that you aren't necessary comfortable with to figure out what you like and what you don't like."

Anthony Johnson

Resident Advisor

Anthony Johnson

Resident Advisor

Anthony Johnson is from Newark, NJ and attends the New York Film Academy studying Acting for Film. During his free time, Anthony can be found watching his favorite movies, Scream and Jurassic Park, with a secret passion for romantic comedies. Anthony has also spent some time writing his on personal song, Note To Self. When he's not perfecting his film or vocal skills, he spends time dancing, at amusement parks, the movies, and script writing. Anthony is always looking for ways to improve himself and others. He hopes to travel to more places and get even more involved in acting and singing opportunities.

Clare De Vour

Resident Advisor

Clare De Vour

Resident Advisor

Clare De Vour is a Political Science major at St Joseph's College coming to us from Seattle, Washington. She is currently obsessed with Arianna Grande's new album but also jams out to the Arctic Monkeys. Clare spends the rest of her free time working out, exploring and taking photos, or playing card games with friends. "There's something about the taking the subway that always puts a smile on my face, especially when someone is playing their music in the station." Clare hopes to learn more about the many diverse cultures in NYC by trying new food, art exhibits and hopefully starting to learn a new language! She absolutely recommends that you explore NYC with an open mind, and not being afraid to ask people for directions and recommendations. "The events that EHS provides are a great way to meet people from all over the country and world, so go and you might find some new exploring buddies!"

Angel Bonilla

Resident Advisor

Angel Bonilla

Resident Advisor

Angel Bonilla is an Economics Major attending Baruch College and was raised in both the Bronx and New Rochelle, NY. Angel loves anything that has to do with adventure. To him, having fun involves trying new things, exploring the city on his bike or feet, reading, and shopping. Activities Angel would like to get more involved in include dancing, improv/acting, hiking, and surfing. His favorite part of NYC is all the wonderful parks such as Central Park, Riverside Park, and Battery Park. Angel suggests that you step out of your comfort zone and take advantage of all the free events and classes NYC has to offer. "I never expected to take an improv class but that is what happened when I saw a flyer for it on the street and now, I'm hooked. It is the same with almost everything else I have tried which is why I love NY so much. When living at EHS you get to learn so much about what is out there with others."

Mikaela Roca

Resident Advisor

Mikaela Roca

Resident Advisor

Mikaela Roca is a Psychology Major at Hunter College and was born and raised in Westchester, NY. Mikaela has a passion for health and fitness. She enjoys going to the gym, hot yoga, hot Pilates, reading self-help books, cooking and writing blogs. Her favorite hobby is discovering vegan restaurants in NYC with her friends. She also enjoys spending time in Central Park and appreciating nature and watching all of the dogs play. It is one of her simple pleasures. She is beyond excited for warmer days, where she can start her outdoor workouts. Mikaela recommends taking full advantage of NYC and spending free time exploring the many museums, thrift shops, landmarks, and local events going on. She also recommends attending the EHS events, as they are a fantastic place to meet your fellow residents.

Jade Walker

Resident Advisor

Jade Walker

Resident Advisor

Jade Walker is a Fashion Merchandising Major attending LIM College (Laboratory Institute of Merchandising). Jade was born and raised on Long Island, New York. She is an old soul when it comes to music, but she truly listens to all types. You may find her spending a lot of her time singing or dancing, but most likely doing both. Jade comes from an athletic family and used to play volleyball, lacrosse, and cheerleading. For additional fun, she likes to create posts for her fashion blog, hang out with friends, and design photoshoots around the city. Her summer goals include expanding her palate with new food, exploring the city more freely, and going to more concerts -- specifically Ariana Grande's Sweetener tour, get ready! One tip Jade has to offer is to take your time. "NYC is a big and fast-paced city, but don't let that distract you from all it has to offer. Just take your time and explore it as much as possible. The best part about living in an EHS building is that you never know who you will meet. People from all over the world who come from different schools and different backgrounds live in the building. Encountering all kinds of people will deepen your understanding of people and yourself."
Student Life Office
1760 3rd Avenue New York, NY 10029
---
Contact Information
Located on the lobby level
212-600-5000
For questions about availability call: 1-800-297-4694
Office Hours
Monday - Friday 10:00am-10:00pm
Saturday - Sunday 12:00pm-7:00pm
Sunday 12:00 pm-7:00pm
Please note, office hours are subject to change.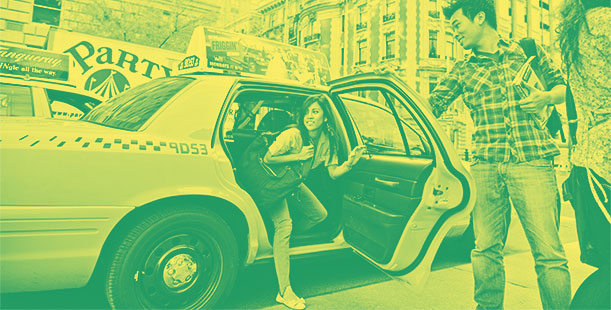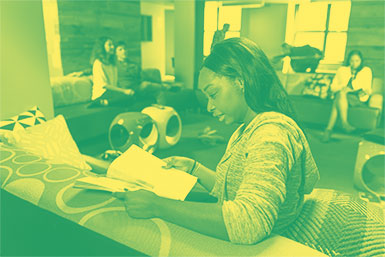 Policies
Help create a safe environment for yourself, and all of our residents and guests, by following these policies throughout your stay.
Residence Code of Conduct Guide >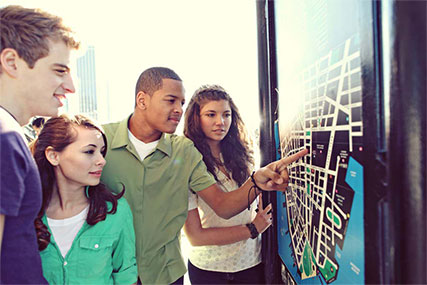 Events
Learn about upcoming Student Life activities, connect with your community and view pictures from past events by visiting our 1760 Third Avenue Residence Facebook group.
Upcoming Events >
VISIT FACEBOOK >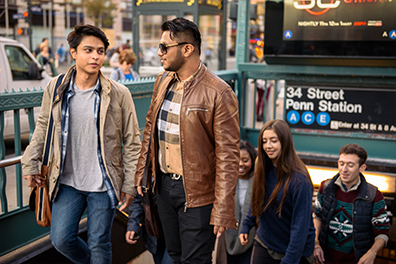 Discounts
Save money on everything from grocery stores to salons, with our list of NYC deals.
View Discounts >

Mail & Deliveries
Review our procedures for mail, packages and food deliveries.
Learn More >
Mailing Address
Resident Name
1760 3rd Avenue
Room # (Received upon move in)
New York, NY 10029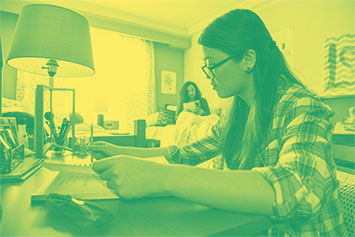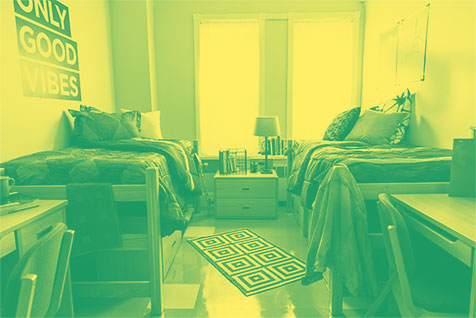 Departure Information
While we are sad to see you go, please read through our procedures to ensure a smooth check out.
Plan your departure >
Safety & Security
Your security and safety is our top priority. Here you will find important information on who to contact and what to do in case of an emergency.
SAFETY & SECURITY INFORMATION