Welcome
---
This section of the EHS Student Life website will give you a variety of information about the Marymount Residence that can help you before you arrive as well as during your stay. You will be able to request room repairs, view events, meet the staff, find local discounts and more. If you have any questions email us at Marymount@studenthousing.org. Enjoy!
Meet the Staff
Rayshaun Wagner

Residence Coordinator

Rayshaun Wagner

Residence Coordinator

Rayshaun recently graduated from Rollins College earning a degree in Social Entrepreneurship and Business in May of 2017. Currently, he is working towards earning his Master's Degree at New York University studying Higher Education and Student Affairs. This summer, he will be joining EHS with the team at Marymount as the Residence Coordinator where he aspires to ensure that residents are thriving, having tons of fun, feel safe, and supported in their home away from home. In his spare time, he enjoys binge watching TV shows and seeing all the city has to offer with friends!

Marymount@Studenthousing.org

212-829-9322

Kyle Lissy

Resident Advisor

Kyle Lissy

Resident Advisor

Kyle Lissy comes to EHS from Long Valley, NJ and is a Senior Criminology Major at John Jay College of Criminal Justice. Kyle's favorite song is "Alpha" by Periphery. When he needs to refuel, Kyle enjoys mac and cheese or snacking on Reese's Peanut Butter Cups. Kyle has many talents such as playing guitar and skating. If he had the chance, he would become a vocalist or lead guitar player in a metal band. For now, he's interested in learning how to code more in C++ and python, and getting a group together to attempt Escape the Room, NYC. Kyle recommends that you get out and try new things and as many different food choices as you can. The city is full of hidden gems that you'll want to explore. Kyle enjoys the sense of community and belonging that EHS provides for all its residents.

Sophie Tschetter-Gaus

Resident Advisor

Sophie Tschetter-Gaus

Resident Advisor

Sophie Tschetter-Gaus comes to EHS from Rosell, Georgia and attends the Make-up Designory studying Multi-Media Makeup. Her favorite TV show is Greys Anatomy and she enjoys listening to tracks by G-Easy, Ed Sheeran, and Halsey. You may see her in her sporting her favorite color, which is yellow. When she's not busy with school, Sophie can be found shopping, seeing Broadway Shows, and spending time with friends at dinner. Sophie wants to learn even more about the city and areas she has yet to explore. This summer, Sophie can be found checking out new Broadway Shows and new places to shop. Her advice to you: "Explore! Go see all the tourist spots if you haven't yet and go to the museums."

Dante Novoa

Resident Advisor

Dante Novoa

Resident Advisor

Dante Novoa is an Accounting Major at Baruch College. After he's done with school, Dante hopes to start his own startup and see it flourish into a big company. Dante is a Native New Yorker living in Hollis, Queens, but he also lived in Peru for 10 years. Dante enjoys playing chess, guitar, and reading about history when he has free time from work and school. He hopes to add cooking and bike riding to his list of hobbies this summer. He also wants to do some exploring in NYC for interesting buildings and landmarks. What does Dante love about EHS? "I love having a home away from home, great places to study, relax and meet new people in the library and events. In addition, all of the staff are very friendly and enhance the overall experience."

Kay DeStefano

Resident Advisor

Kay DeStefano

Resident Advisor

Kay DeStefano is studying Forensic Psychology at John Jay College of Criminal Justice. Originally from Mastic, NY, Kay is a Stranger Things fan but can be found watching Harry Potter & the Prisoner of Azkaban. When not glued to the TV screen, Kay enjoys reading sci-fi novels, photography, and live music concerts. Kay wants to add Photoshop to her resume, so she would appreciate anyone willing to show her the ropes. While about and about, Kay partakes in walks around different neighborhoods experiencing the sights and vibes of each one. She hopes to plan a small music gathering/concert at a park this summer, so make sure to join her! She encourages you to take advantage of the amazing sights, activities, and general advantages of living in NYC. She enjoys the EHS community because she feels like it is one big family, always welcoming, and safe. It's easy to feel like you belong.
Student Life Office
231 East 55th Street New York, NY 10022
---
Contact Information
Located on the 2nd floor
212-829-9322
For questions about availability call: 1-800-297-4694
Office Hours
Monday-Friday:
9am-11am / 2pm-10pm
Saturday: 12pm-10pm
Sunday: 12pm-7pm

Please note, office hours are subject to change.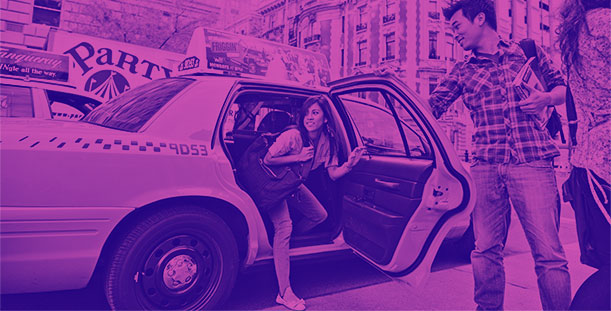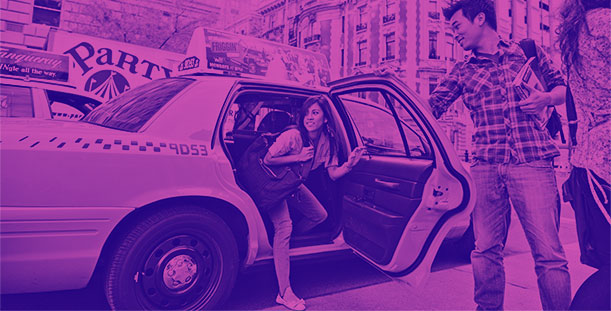 Policies
Help create a safe environment for yourself, and all of our residents and guests, by following these policies throughout your stay.
Residence Code of Conduct Guide >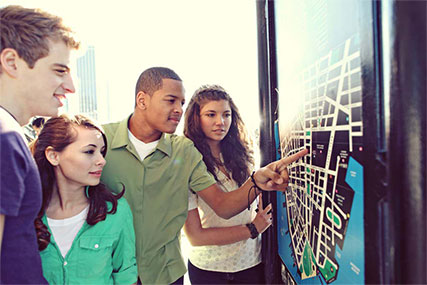 Events
Learn about upcoming Student Life activities, connect with your community and view pictures from past events by visiting our Marymount Residence Facebook group.
Upcoming Events >
VISIT FACEBOOK >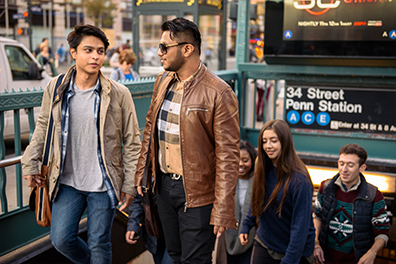 Discounts
Save money on everything from grocery stores to salons, with our list of NYC deals.
View Discounts >

Mail & Deliveries
Review our procedures for mail, packages and food deliveries.
Learn More >
Mailing Address
Resident Name
C/O EHS
Room # (Received upon move in)
231 East 55th Street
New York, NY 10022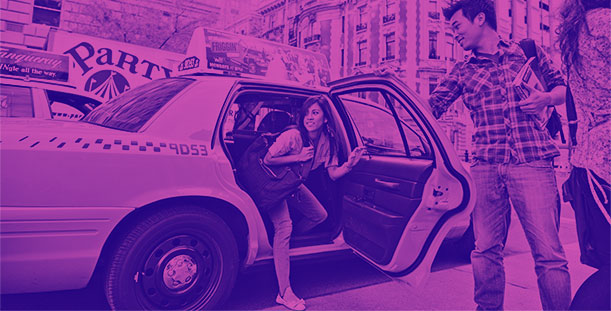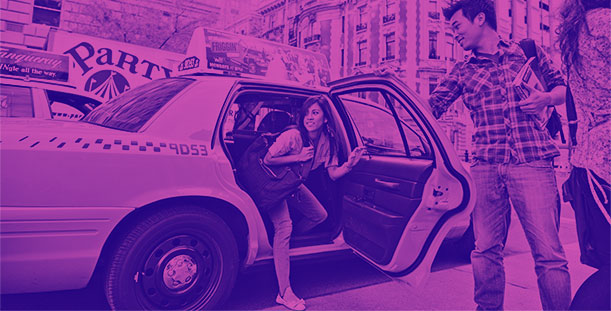 Departure Information
While we are sad to see you go, please read through our procedures to ensure a smooth check out.
Plan your departure >
Safety & Security
Your security and safety is our top priority. Here you will find important information on who to contact and what to do in case of an emergency.
SAFETY & SECURITY INFORMATION