Welcome
---
This section of the EHS Student Life website will give you a variety of information about the New Yorker Residence that can help you before you arrive as well as during your stay. You will be able to request room repairs, view events, meet the staff, find local discounts and more. If you have any questions email us at NewYorker@studenthousing.org. Enjoy!
Meet the Staff
Maurice A. Smith

Associate Director of Student Life

Maurice A. Smith

Associate Director of Student Life

Maurice A. Smith has experience with being both Resident Advisor and Residence Director for many years before joining EHS in March of 2015. A native of Philadelphia PA, Maurice holds both a BFA and MBA degrees from Marymount Manhattan College. After spending several years in Las Angeles, CA. Maurice is excited to be back in NYC and is ready to ensure of

Coleen Corpuz

Resident Advisor

Coleen Corpuz

Resident Advisor

Coleen Corpuz is a Psychology major at Baruch College. Coleen has come to EHS from Maryland, but was originally born in the Philippines. Coleen enjoys spending time anywhere below 23rd street, and would love to suggest some fun places to you. Coleen recommends trying out all of the tourist attractions, like visiting Washington Square Park or walking the Brooklyn Bridge, but also try exploring the city for local spots.

Chris Clappin

Resident Advisor

Chris Clappin

Resident Advisor

Originally from Syracuse, NY, Chris Clappin is an Accounting Major studying at Pace University. When he's not "crunching numbers," Chris spends his time, traveling, exploring new areas of NYC, eating at new restaurants, listening to music, photography, and videography. Chris particularly loves exploring NYC as he's able to capture the energy of the city through a lens. Chris advises that if you ever wanted to try or be something, do it now! New York City is an amazing place with tons of opportunity to grow as a person and professionally. "The connections and people you meet in this city can help your dreams really come true. EHS is a friendly, safe environment that is conveniently located throughout NYC. The facilities are always nicely decorated, clean, and fun for students."

Irene Thomas

Resident Advisor

Irene Thomas

Resident Advisor

Irine Thomas is from Suffern, NY and is studying Biology at Baruch College. Before she became an EHS RA, Irine worked for EHS as a Brand Ambassador helping EHS promote its Social Media and Marketing. Outside of her busy schedule, Irine enjoys playing tennis, badminton, running track, dancing, and singing in both English and Malayalam. Irine enjoys learning and experiencing new cultures, traditions, and customs and plans to visit all of the museums in NYC to further enrich herself. She also enjoys trying new foods and is always on the hunt for new restaurants and dessert bars in NYC, which luckily for her there are plenty! What does Irine love about EHS? "I love the RAs, the events that they host and the great community that exists. I also love having a laundry system and gym right in our building. It is so convenient."

Tyranny Pace

Resident Advisor

Tyranny Pace

Resident Advisor

Tyranny Pace comes to NYC from Salt Lake City, Utah, and is studying Business Administration at St. Joseph's College. Tyranny's interests include playing basketball, going to the various NYC parks, making music in his free time, and working on his new startup company Evrythng Inc., which is starting to gain lots of momentum. Tyranny loves to learn and values what he can learn from different people, experiences, and perspectives. This summer, Tyranny is looking forward to having 30 Successful Shows for his artists. When you have the time, Tyranny suggests you go outside and take in the sights and sounds of the city; your experience in NYC is so special

Madeline Viti

Resident Advisor

Madeline Viti

Resident Advisor

Maddie Viti is a Forensic Science Major at John Jay College of Criminal Justice. Before moving to NYC, Maddie spent most of her time in Manalapan, NJ where she was born and raised before moving to Iowa in her senior year of High School. Maddie loves to ride horses competitively, working out, going to concerts, watching hockey, and photography. She is looking forward to the opportunity to serve and help people while also continuing to develop and improve leadership skills. Maddie is dedicated at helping residents learn more about the city and the area they live in through exploration. "While you're in NYC, take advantage of the culture and opportunities that you have while living here. Walk around the different neighborhoods and seek out cool places you'd want to revisit. It's a once-in-a lifetime chance and an amazing learning experience. EHS has exposed me to a diverse and friendly community of people that I never could've met in a regular college dorm."
Student Life Office
481 8th Avenue New York, NY 10001
---
Contact Information
Located on the 15th floor (1545)
212-994-8815
For questions about availability call: 1-800-297-4694
Office Hours
Monday-Friday 9:00am to 10:00pm
Saturday 10:00am to 8:00pm
Sunday 11:00am to 6:00pm

Please note, office hours are subject to change.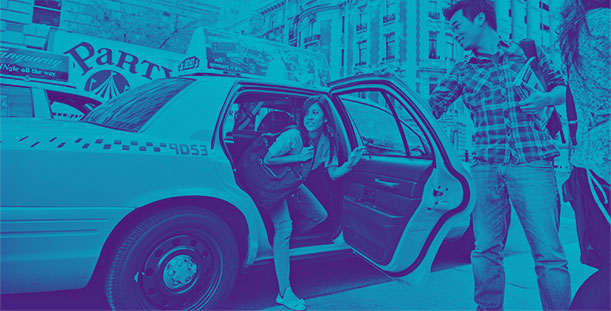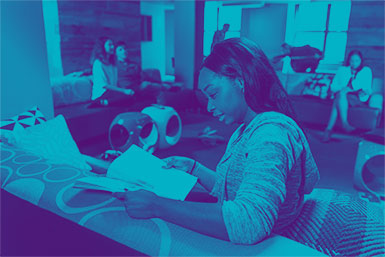 Policies
Help create a safe environment for yourself, and all of our residents and guests, by following these policies throughout your stay.
Residence Code of Conduct Guide >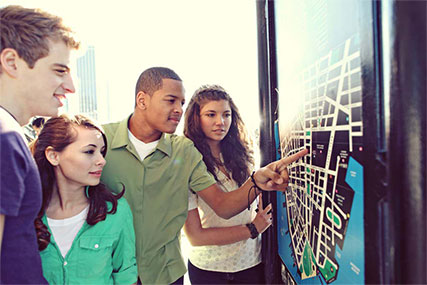 Events
Learn about upcoming Student Life activities, connect with your community and view pictures from past events by visiting our New Yorker Residence Facebook group.
Upcoming Events >
VISIT FACEBOOK >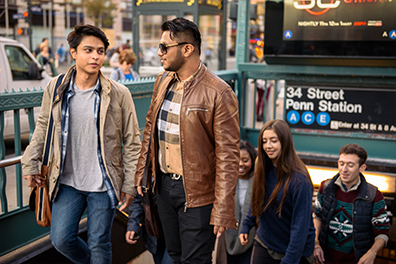 Discounts
Save money on everything from grocery stores to salons, with our list of NYC deals.
View Discounts >

Mail & Deliveries
Review our procedures for mail, packages and food deliveries.
Learn More >
Mailing Address
Resident Name
C/O EHS
Room # (Received upon move in)
481 8th Avenue
New York, NY 10001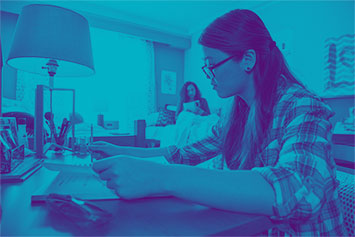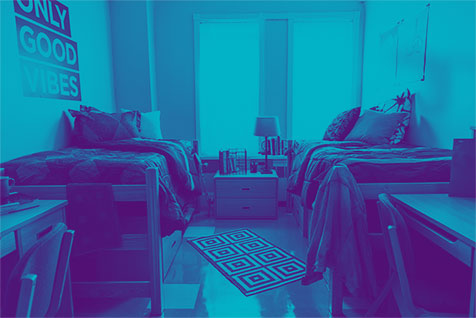 Departure Information
While we are sad to see you go, please read through our procedures to ensure a smooth check out.
Plan your departure >
Safety & Security
Your security and safety is our top priority. Here you will find important information on who to contact and what to do in case of an emergency.
SAFETY & SECURITY INFORMATION