Welcome
---
This section of the EHS Student Life website will give you a variety of information about the 55 John Street Residence that can help you before you arrive as well as during your stay. You will be able to request room repairs, view events, meet the staff, find local discounts and more. If you have any questions email us at JohnStreet@studenthousing.org. Enjoy!
Meet the Staff
Robert Haynes

Associate Director of Residence Life

Robert Haynes

Associate Director of Residence Life

Originally from Charleston, Arkansas, Robert joined EHS in the summer of 2012. A graduate from Arkansas Tech University, he earned both a Bachelor of Science in Business Administration with emphasis in Management and Marketing and a Master of Science in College Student Personnel. Prior to joining EHS, Robert served as a Resident Director at both Union College in Schenectady, NY and William Paterson University in Wayne, NJ. In his spare time, he enjoys reading in Central Park, catching a show on Broadway, or hitting the tennis courts with friends.

Brigid Rattiger

Resident Advisor

Brigid Rattiger

Resident Advisor

Brigid Rattiger is a Psychology Major attending St. Francis College and was raised in Ronkonkoma, NY. Brigid is a huge Drake fan! To destress, she enjoys running (track superstar since the 6th grade), swimming, reading, and exploring NYC for new food places. Brigid is looking to step out of her comfort zone and trying out new activities such as painting, kickboxing, hot yoga, poetry, and maybe writing. Her favorite part of NYC is finding new food places to post on Instagram, so let her know what yours is when you find one of course. Brigid suggests that you take advantage of all that NYC has to offer. "Don't scroll through the Instagram explore page when you could be out exploring yourself! What I love about living at EHS is the diverse community! You meet so many different people from different schools and internships, which you would never experience in other college dorms. As well as, everyone is super friendly and being in NYC, safety is extremely important but EHS definitely makes that one of their priorities!"

Ryan McCormick

Resident Advisor

Ryan McCormick

Resident Advisor

Ryan McCormick is studying Arts and Entertainment Management at Pace University. Originally from Cohoes, NY (Albany), Ryan enjoys watching The Office and listening to anything by Lady Gaga. Ryan enjoys traveling, meeting new people, and finding fun and new things to do in the city. Ryan can also be found at the movies; Movie Pass is one of his new best friends. Ryan also spends his time getting hands on experience while working behind the scenes in theaters from stage to house managing. Ryan's recommendation for a great NYC experience: "literally walk down the street! I love just going out people watching and exploring new parts of New York I haven't been to! Make New York your stomping ground. When you have free time take advantage of it because it usually doesn't last long in the city."

Niquelle Porter

Resident Advisor

Niquelle Porter

Resident Advisor

Niquelle Porter is a Communications Major at St. Francis College, in Brooklyn, NYC. Niquelle likes to stay involved and active and spends her time volunteering for political campaigns, serving on her Student Government, Law Society, as a Student Ambassador and as a member of the Communications Honor Society. With all of her experience, Niquelle plans on running for Mayor one day or serving as a government agent. Niquelle also wants to spread her positive outlook on life by conducting happiness workshops teaching people how to be happy by teaching them how to incorporate the various dimensions of happiness into their lives. If you're interested, let her know! When she's not busy changing the world, she likes to go to restaurants, the movies, and spending time with her family. While here in NYC, Niquelle recommends taking advantage of outdoor activities like free kayaking at the Downtown Boat House.

Benjamin Shaffer

Resident Advisor

Benjamin Shaffer

Resident Advisor

Benjamin Shaffer comes to NYC from San Diego, California and is studying Acting at Pace University. Ben's favorite movie is Meet the Fockers, and when he's had enough of that he gets lost in Family Guy marathon. When he needs a break from school and work, Ben bikes around NYC, does Yoga, writes, and explores the sights of NYC. Did we mention he's a roller coaster junkie and has been on the world's largest steel coaster? Ask him what it felt like being at the top of the world, even if for 2 seconds. What does Ben suggest to make your NYC experience amazing?! "Visit Central Park, see Broadway shows, rent a Citi Bike for the day and bike up the Hudson Bikeway." Ben is looking forward to meeting everyone and engaging in a creative environment of living with open minded people in the most eclectic place in the country.

Hannah Hartman

Resident Advisor

Hannah Hartman

Resident Advisor

Hannah Hartman attends the School of Visual Arts and is originally from Omaha, Nebraska. Back at home, her family owns their own business, and artisanal chocolate company, The Cordial Cherry. Outside of her animation and art duties, Hannah enjoys skateboarding and playing the mandolin. Since Hannah has been so busy with school this past year, she plans on taking time to explore the city all over again. You may find her in one of the city's many parks filling up her sketchbook with life drawings. Some words from Hannah, "take the time to step outside and begin exploring in one direction. Some of the greatest things I've found have been just stumbled upon in little nooks and crannies. The people working here are truly fantastic and the atmosphere of the buildings is very community centered; feels like a home away from home."

Sarah Furtek

Resident Advisor

Sarah Furtek

Resident Advisor

Sarah Furtek attends Villanova University and is studying Accounting and Finance and comes to EHS from Audubon, Pennsylvania. When she was in middle school she played in a string quartet called the Bach Babes. Sounds like a great Where are They Now? story to us! Sarah has many other fun hobbies such as bike riding, traveling, and exploring NYC looking for new places to eat and create new NYC memories. Sarah has great advice for anyone that's new to NYC. "When I first moved to New York, I was really fixated on the Top 10 Things to do in Manhattan list, but after a few weeks, I quickly realized it's really easy to get overwhelmed by all that New York has to offer. Some of the most fun things I've done in New York have been completely by accident. My roommate and I got off at the wrong subway stop and found ourselves at an Italian market where we purchased not one, but two boxes of desserts. I think my best recommendation is to explore new areas and things that you might not have usually tried. I would also recommend using Instagram food pages and NYC specific social media accounts to find upcoming events, pop-ups, and interesting restaurants!
Student Life Office
55 John Street New York, NY 10038
---
Contact Information
Located on the lobby level
646-414-7453
For questions about availability call: 1-800-297-4694
Office Hours
Monday - Friday 8:00am-8:00pm
Saturday - 12:00pm-8:00pm
Sunday- 12:00pm-8:00pm

Please note, office hours are subject to change.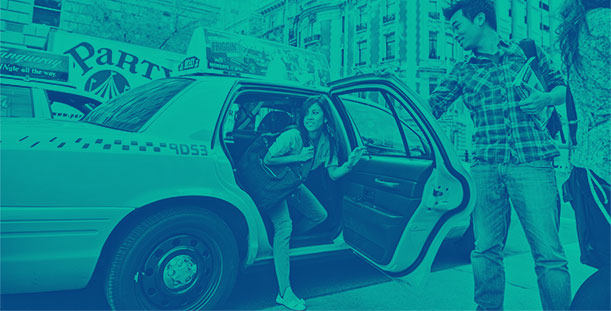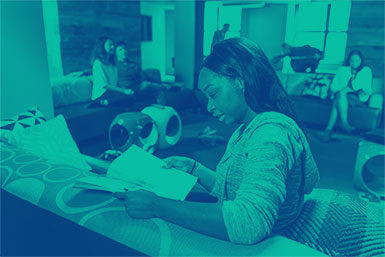 Policies
Help create a safe environment for yourself, and all of our residents and guests, by following these policies throughout your stay.
Residence Code of Conduct Guide >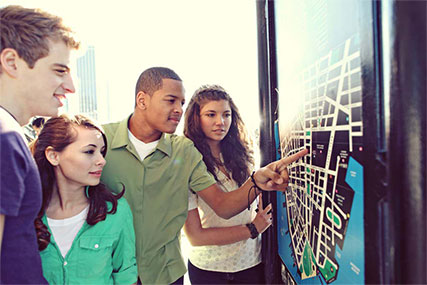 Events
Learn about upcoming Student Life activities, connect with your community and view pictures from past events by visiting our 55 John Street Residence Facebook group.
Upcoming Events >
VISIT FACEBOOK >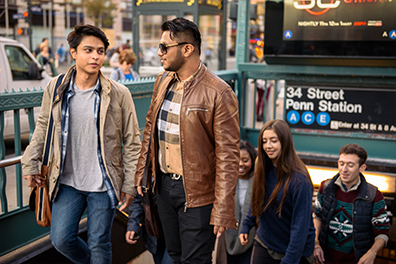 Discounts
Save money on everything from grocery stores to salons, with our list of NYC deals.
View Discounts >

Mail & Deliveries
Review our procedures for mail, packages and food deliveries.
Learn More >
Mailing Address
Resident Name
C/O EHS
Room # (Received upon move in)
55 John Street
New York, NY 10038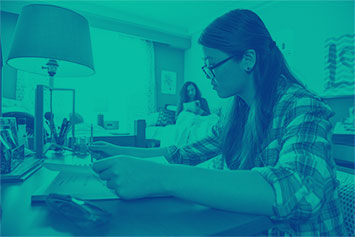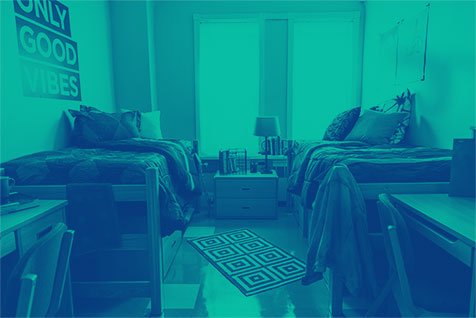 Departure Information
While we are sad to see you go, please read through our procedures to ensure a smooth check out.
Plan your departure >
Safety & Security
Your security and safety is our top priority. Here you will find important information on who to contact and what to do in case of an emergency.
SAFETY & SECURITY INFORMATION