Welcome
---
This section of the EHS Student Life website will give you a variety of information about the 55 John Street Residence that can help you before you arrive as well as during your stay. You will be able to request room repairs, view events, meet the staff, find local discounts and more. If you have any questions email us at [email protected]. Enjoy!
Meet the Staff
Ryan McCormick

Residence Coordinator

Ryan McCormick

Residence Coordinator

Originating from Cohoes, New York, Ryan is a recent graduate from Pace University holding a BA in Arts and Entertainment Management, and joined the EHS team in 2018 as a Resident Advisor. In New York Ryan has worked with The Dare Tactic, a NYC theater non profit dedicated to staging innovative, original works by underrepresented voices. While not in the theater, Ryan worked in Student Affairs as a Resident Assistant at Pace University, and as a Program Coordinator with Pace University's Summer Scholars program. Ryan is excited to be taking on this opportunity to watch students from all over experience NYC at 55 John Street this summer!

Barbrianna Adams

Resident Advisor

Barbrianna Adams

Resident Advisor

Barbrianna Adams is an Art Direction student at VCU Brandcenter in Richmond, VA. If she's not waist deep in work, you can catch her watching her favorite show, The Office or singing the Beychella setlist. Always searching for design inspiration, Barbrianna loves to explore museums, art galleries, exhibits and instillations. She is super excited to be in New York for the summer and hopes you make the most of your time here as well! If you ever have any questions, she'll give you an answer or do her best to find the right one. Barbrianna wants your EHS experience to be the best it can be!

Matt Benedict

Resident Advisor

Matt Benedict

Resident Advisor

Matt Benedict is a fourth year Psychology major studying at Pace University. He was born in Jacksonville, FL, and raised about two hours north in Hopewell Junction, NY. To relax in his free time, he loves to eat, cook, and play video games! One of his favorite things to do in NYC since moving to the Financial District two years ago is find new restaurants to try new kinds of food (his current favorite is Thai). Recently, Matt has become very interested in acquiring and caring for house plants, despite not having the best track record for keeping his plants alive. He says that if there is anything that makes a tiny NYC apartment feel more alive, nothing does it better than some flowers that you can care for and watch blossom.

Mary Chamberlain

Resident Advisor

Mary Chamberlain

Resident Advisor

Mary Chamberlain is originally from Saint Louis, MO and she attends Belmont University in Nashville, TN. She is an Entertainment Industry studies major who is an avid lover of all things music. She is hoping to attend Woodstock 50 at the end of the summer! A few of her favorite artists include Ed Sheeran, The Beatles, The Grateful Dead, Billie Eilish, and Wild Child. In her free time, Mary enjoys going to concerts, playing guitar, and seeing Broadway shows. She loves exploring the city and finding new coffee shops to go to, so definitely let her know what your favorite coffee shop is. Her favorite part about living at EHS is meeting new people in the diverse community. Mary strongly suggests that you take advantage of the endless amount of exciting opportunities that NYC has to offer, so get out there and explore!

Peter Kastaris

Resident Advisor

Peter Kastaris

Resident Advisor

Peter Kastaris is a current student at Belmont University in Nashville Tennessee. He is a current Music Business major with a goal of working in the music industry. To destress, he enjoys yoga, lifting weights, and meditating. He's also a huge music fan so don't hesitate to talk to him about what you're currently listening to. His favorite part about NYC is the sheer amount of entertainment always available at any time. What he loves about EHS is the diverse students that live in our buildings. You can always meet someone new a get a better perspective on the world and life!

Julia Spizzichini

Resident Advisor

Julia Spizzichini

Resident Advisor

Julia Spizzichini studied at Pace University and received her BFA in Commercial Dance. She was born and raised in Massillon, Ohio where she began her dance training at age 3. During her spare time, Julia thoroughly enjoys listening to music, choreographing dance routines, journaling, taking voice lessons, discovering local coffee shops, and finding exciting new places to explore around NYC! Having family overseas in Italy, Julia loves traveling and hopes to someday visit all 50 states and as many countries as possible. She strongly believes that traveling to new places, like NYC, helps a person grow immensely. As a performer, Julia loves to attend Broadway shows and support the arts, aspiring to hopefully someday be on Broadway herself! One of her favorite things about coming to NYC is being exposed to so many other incredibly driven people. She says that being an RA with EHS is a really great opportunity to meet some truly incredible young adults, also hoping to put their dreams for their careers into action!
Student Life Office
55 John Street New York, NY 10038
---
Contact Information
Located on the lobby level
646-414-7453
For questions about availability call: 1-800-297-4694
Office Hours
Monday - Friday 8:00am-8:00pm
Saturday - 12:00pm-8:00pm
Sunday- 12:00pm-8:00pm

Please note, office hours are subject to change.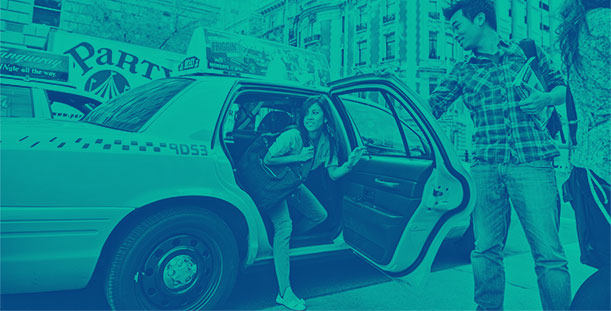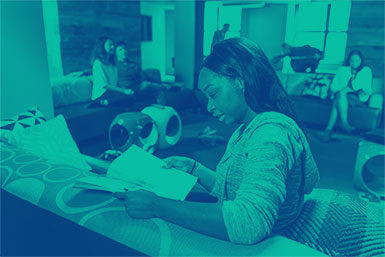 Policies
Help create a safe environment for yourself, and all of our residents and guests, by following these policies throughout your stay.
Residence Code of Conduct Guide >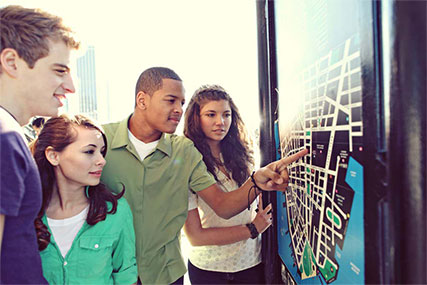 Events
Learn about upcoming Student Life activities, connect with your community and view pictures from past events by visiting our 55 John Street Residence Facebook group.
Upcoming Events >
VISIT FACEBOOK >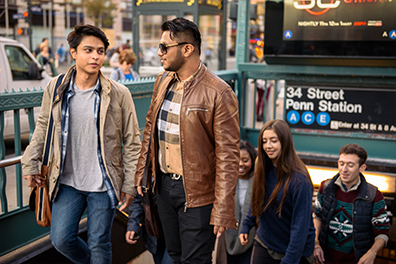 Discounts
Save money on everything from grocery stores to salons, with our list of NYC deals.
View Discounts >

Mail & Deliveries
Review our procedures for mail, packages and food deliveries.
Learn More >
Mailing Address
Resident Name
55 John Street
Room # (Received upon move in)
New York, NY 10038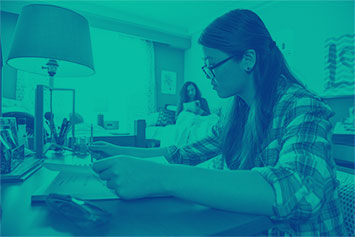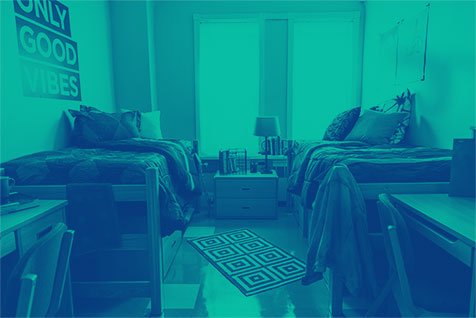 Departure Information
While we are sad to see you go, please read through our procedures to ensure a smooth check out.
Plan your departure >
Safety & Security
Your security and safety is our top priority. Here you will find important information on who to contact and what to do in case of an emergency.
SAFETY & SECURITY INFORMATION